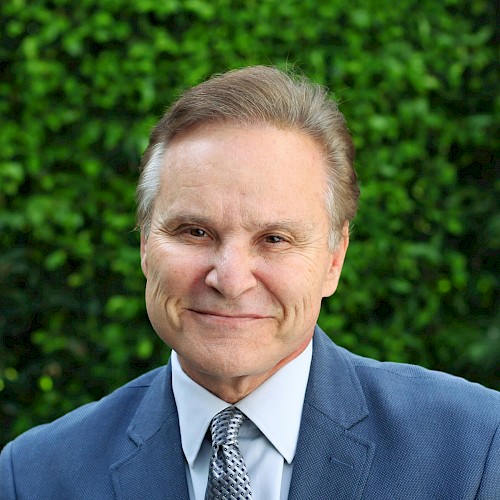 Vic Montalbo
About Vic
Vic Montalbo joined the then Santa Monica California based company in 1987. Prior to Epsteen and Associates, Vic's professional career encompassed 17 years of national retail chain store experience with an emphasis on East and West Coast store development. His thorough knowledge of these regions made the transition from corporate chain retailer to a licensed real estate/retail specialist a natural progression.
Vic's business acumen, leasing skills and retail experience have contributed to his success in the representation of Tenants, Landlords and Developers. He continues to be a major business strategist and real estate consultant in the growth and development of such nationally recognized retailers as Staples the Office Superstore, Petco, Michael's, Party City and Lakeshore Learning Stores. His real estate bench strength are augmented by the active consultation and leasing services provided to such notable national and regional developers as Johnson Enterprise, Champion Development, Kaplan Family Trust, and Meyer Pacific Inc.
Other long time merchant affiliations included Whole Foods, Wild Oats, El Super Mercado, The Vitamin Shoppe, The Children's Place, Radio Shack, Weight Watchers, Johnny Rockets and Brinker International. Brick and Mortar, E- Commerce based merchants, include Just Fab Shoes and Fabletics.
Background & Experience:
President of Epsteen & Associates Los Angeles, CA (2002 to March 2016)
Highlighted Active and Past Accounts:
Staples (120 locations over 19 years); Lakeshore Learning (49 locations over 18 years); Petco (101 locations over 17 years); Whole Foods (10 locations over 8 years); Weight Watchers (44 locations over 6 years); Radio Shack (25 locations over 5 years); The Vitamin Shoppe (12 locations over 4 years)
Personal Affiliations & Designations:
Speaker and Panelist to UCLA Extension Classes; Urban Land Institution, USC's MRED Program; The Association for Local Economic Development (CALED); Former Co-Chair to ICSC Western Division Conference; Board Appointee of ICSC Western Division and Planning Committee (3 years); Various other Southern California Downtown Revitalization Conferences
Education:
Newark School of Business, Newark, New Jersey.
Degree in Business Administration and Accounting.